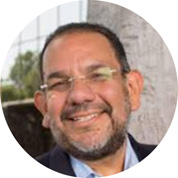 Tom Soto is Founder and Managing Partner at Diverse Communities Impact Fund, a Los Angeles based private equity fund focused on making impactful investments in local communities, which he founded in 2018. He has had a long career in asset management, and an expansive portfolio of board and committee roles, with a particular focus on raising the profile of the American Latino community.
His roles include new Energy Nexus, an international non-profit that supports clean energy entrepreneurs, New American Alliance, which is committed to building on American Latino success to forge a stronger America, the Los Angeles Cleantech Incubator and the offical team charity of the LA Dodgers, among other roles. He is a passionate advocate for diversity within the investment arena.
Our conversation discusses Tom's upbringing in the Los Angeles, his iconic parents, and how he is continuing that legacy by getting "lost in the service of others". We discuss how one's roots don't necessarily determine destiny and why this makes sourcing talent and providing opportunity so critical.