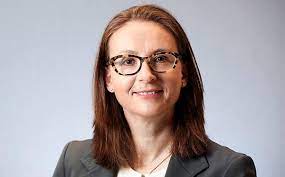 NEW
Susan Ahern who is a barrister, international arbitrator and accredited mediator with a specialization in sports law and regulation. She is currently Chair of the Sports Law Bar Association of Ireland, and formerly was General Counsel for World Rugby/ Rugby World Cup limited. She has over 25 years experience as an iNED including RTE, World Wheelchair Rugby, UCI Cycling World Championships, Irish Horseracing Regulatory Board and the Residential Tenancies Board.
Our conversation starts with her high school journey and the first time that competitive sports entered her life.  From shot-put to volley-ball she excelled at whatever she turned to, and this continued into college life and beyond, when she played volleyball at a National level. We trace then her path from studying law, which took a surprising, yet productive tour into banking, and then back to law when she became an in-house counsel at a sporting organization.
We trace then the evolution of sports law as an area of law, and draw a parallel with sports and its professionalization.  Susan compares running a legal department to captaining a sports team, because of the collective purpose and mutual support and engagement inherent in that. Sports law has evolved significantly over the last decade and both the commercial and regulatory aspect have broadened so much that it is now difficult to bridge both aspects as Susan did throughout her career.  However, the richness inherent in it has led to the development of entire sports law departments and therefore multiple career opportunities.
Susan also holds a number of non-executive roles and Board roles and she provides insight as to what it takes to be successful in these roles as well as the skills needed to be a successful arbitrator.
After a detailed discussion of diversity and its evolution in both the field of law and sports, we turn to some personal reflections which, as might be expected, also come from inspirational sporting images.  We are reminded to "live our dreams, awake in action".