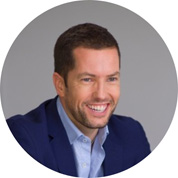 Robert (Rob) Gardner is Director of Investments at St. James's Place Wealth Management, a position he has held since early 2019. He was a co-founder of Redington, a consulting firm, where he spent 14 years and remains a non-executive Director.
Rob describes himself as a financial activist – on a mission to make money a force for good for people and the planet and create "financial wellbeing in a world worth living in". He is a passionate advocate for financial literacy and has written a children's book on the topic called "Save your Acorns" (see: https://saveyouracorns.com/). He is on the expert committee of the Retirement Investment Systems Reform Project of the World Economic Forum.
Our multi-layered conversation looks back to Rob's youth, when he spent a period of time in Argentina and later in a boarding school in the UK. His early days of juggling exchange rates and experiencing the reality of hyper-inflation sowed the seeds for a passion for numbers and finance, and we trace his years in finance before he took the leap to found Redington.
We then pivot to some of Rob's core beliefs that guide his current advocacy – his passionate focus on increasing financial literacy, particularly in young children, and his advice around what it means to invest for a world worth living in. We speak about his current work that encourage planning for living to 100 (and beyond) and how investing with a sustainable lens is critical.
Rob leaves us with some of the advice he gives to the young people he mentors: that they should begin with the end in mind – and to nurture their three pools of capital: intellectual capital, social capital, and financial capital. This endorsement to keep learning, build networks and to manage risk and finances prudently is a powerful trinity that applies well beyond the walls of finance and investment.
This podcast was supported by Alvine Capital, a specialist investment advisor and placement boutique, based in London, and the Guild of Investment Managers, which was found in 2015 by a group of investment managers, to combine the benefits of a modern, diverse and dynamic network organization with the traditions of the livery world.