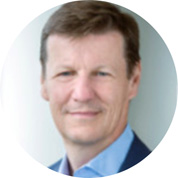 Luke Ellis is the Chief Executive Officer of Man Group, and has had a long career in asset management, with a particular focus originally on fixed income and derivatives and later hedge funds. He is vice chair of the Standards Board for Alternative Investments, and Chair of the Board of Trustees of Greenhouse Sports, which focuses on developing young people through sport.
Our conversation starts with Luke's early embrace of odds through learning to play cards at the age of 3, and his move through the ranks of finance. We discuss his family dinner table discussions growing up, his avid love of sports, and how this has influenced his approach to business.
We turn to the question of leadership and the opportunity to increase diversity in the industry, and how this has to be approached in a way that grows the opportunity set instead of creating a zero sum game.