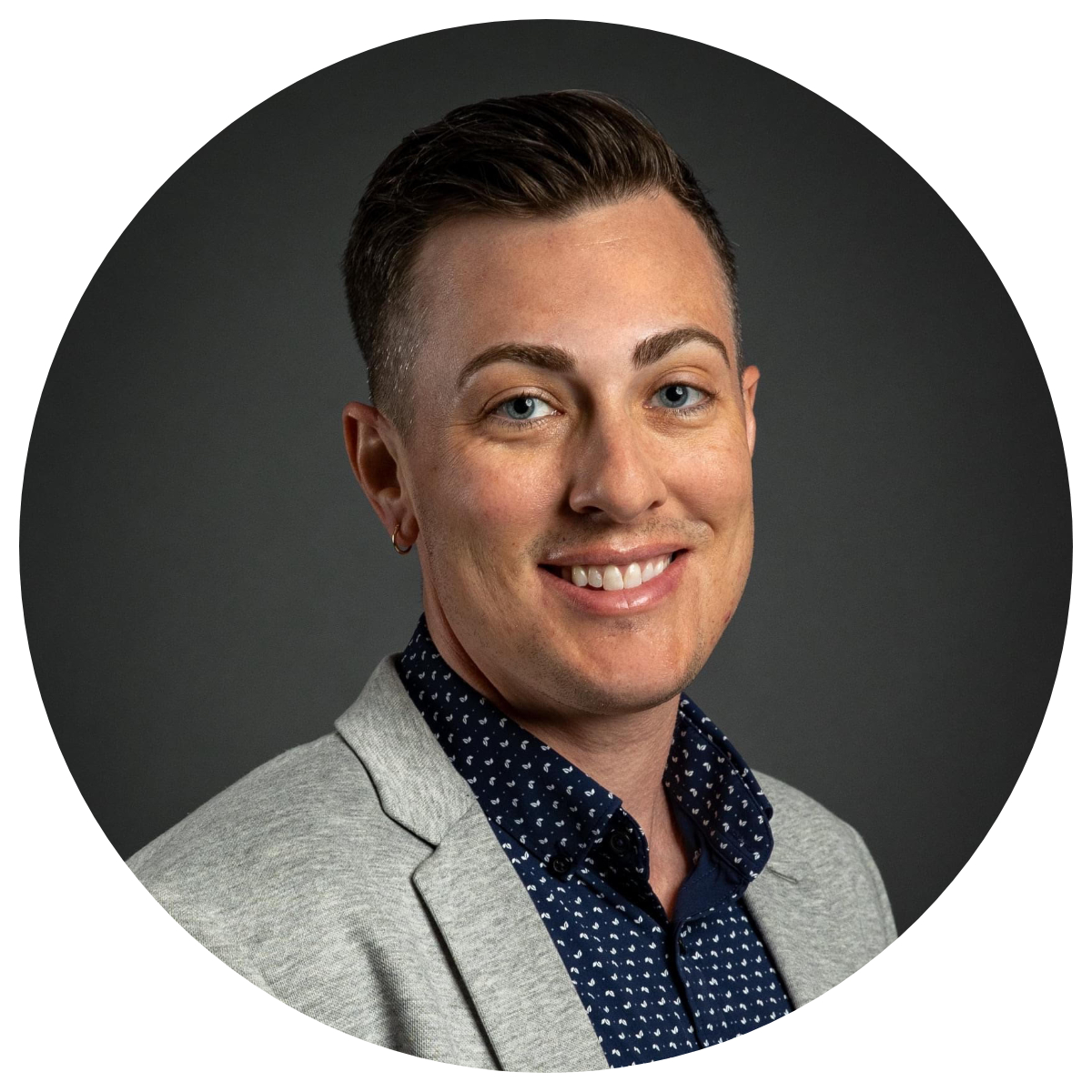 NEW
Leo Caldwell is an inclusion educator and consultant at Empathy by Design, and an assistant lecturer at Ball State University School of Journalism, where he teaches visual communication courses in the Journalism Department. He also teaches podcasting and strategic social media communication in the graduate program at Drexel University.
Our conversation starts with a discussion of Leo's main focus, which is journalism and communication. Given that Leo is now an academic in the field of journalism we have the opportunity to discuss how journalism and media studies are currently presented and some of the change that is afoot in these disciplines.
We then return to his upbringing which was in Indiana in the 1990s, when transgender was not a widely discussed concept or possibility.  He describes his own transition and frames it as a "journey" where there is no one destination but a continuum of constant change, experimentation and iteration.
Leo shares anecdotes of discrimination, misunderstandings and patently "non-inclusive" workplace behaviors which underscore just how different the pace of acceptance is across different work plans. He also describes how he sees every such incident as a "teachable moment" whereby he seeks to "turn his own trauma into cash". He concludes with an exhortation to young people to be less afraid and to make hard choices when required.
This series is brought to you with the kind support of Wellington Management, one of the world's largest independent asset managers.  Wellington believes in the importance of a diverse workforce, equitable opportunities for all colleagues to reach their potential, and an inclusive culture.