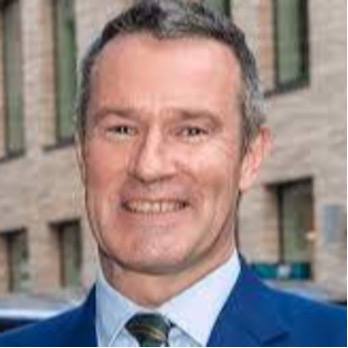 Eoin Murray is Head of Investment at the international business of Federated Hermes.  He has had a long career in investment management, spending time as a hedge fund manager and a quantitative equity specialist.  He recently obtained a certificate in energy innovation and emerging technologies and is a passionate advocate for sustainable investing, greater awareness of climate change and in driving change in the investment industry towards these goals.  He also has a diploma in specialist rescue which includes Swift Water Rescue, Powered Boat Rescue, Water Incident Management, & Rope Rescue via Outreach Rescue.  It is these unusual intersections that we discuss in this podcast, which is also included in the Fiftyfaces Focus Intersections Series.
Our conversations starts with Eoin's proud Glaswegian routes, and how he stumbled into a career in investing and finance almost by accident.  We learn about his passion for quantitative methods and what prompted him to start his own firm in 2008 – which he admits did not have the best timing.  We cycle through his investment interests to his current focus on sustainable investing, pushing for greater awareness of climate change and the integration of climate change resilience into portfolios, as well as the drive for positive impact.
We then turn to a fascinating parallel interest of Eoin's which is specialist rescue, and discuss how this interest originated and what lessons it has taught him for life as well as his career. He recounts some of the highs and lows of this emotionally charged pursuit, the long hours of training and skill maintenance and why he feels so passionately about it.  I hope you enjoy this refreshing conversation with a professional committed to lifelong learning and pushing boundaries.