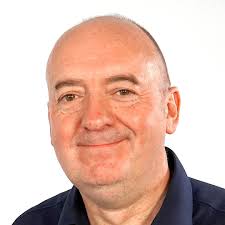 NEW
Jonathan Hollow is a writer and commentator on consumer education and protection.  His recent book, How to Fund the Life you Want, distills learning on financial education and evidence-based investing into a manual for pensions and investing.  He is a charity trustee and also doing a part time MA in Ancient History.  His former roles include leadership positions in the Money Advice Service and Money and Pensions Service.
Our conversation starts with Jonathan's education, which included a spell in Russia during the 1990s, and his extensive experience with writing and the importance of a plain English approach.  We move then to what inspired him to pursue an MA in ancient history and some of the parallels that is is drawing between ancient Rome and its collapse and the scenarios playing out in geo-politics.
We move then to the motivation for writing his latest book "How to Fund the Life you Want", and the gap in financial literacy that exists when it comes to savings, investments and pensions.  Some of this he attributes to a low level of engagement by individuals, in part because the area of pensions and investing is just not considered that interesting. He talks about the different sections of the book including the need to be mindful of Sharks and Charlatans as well as the importance of choosing a financial adviser that is evidence based. We also discuss the different experience of women as pensioners and investor and note the wealth gap that persists well into retirement.
Jonathan's new book is a collaboration with Robin Powell, who writes the Evidence Based Investor Blog and is featured on the Fiftyfaces Podcast here: https://www.fiftyfaceshub.com/robin-powell-evidence-based-and-value-driven-myth-busting-across-the-investment-landscape/ There is more information about How to Fund the Life you Want here: https://amzn.eu/d/6HzDZ5K and  https://www.bloomsbury.com/us/how-to-fund-the-life-you-want-9781399404600/