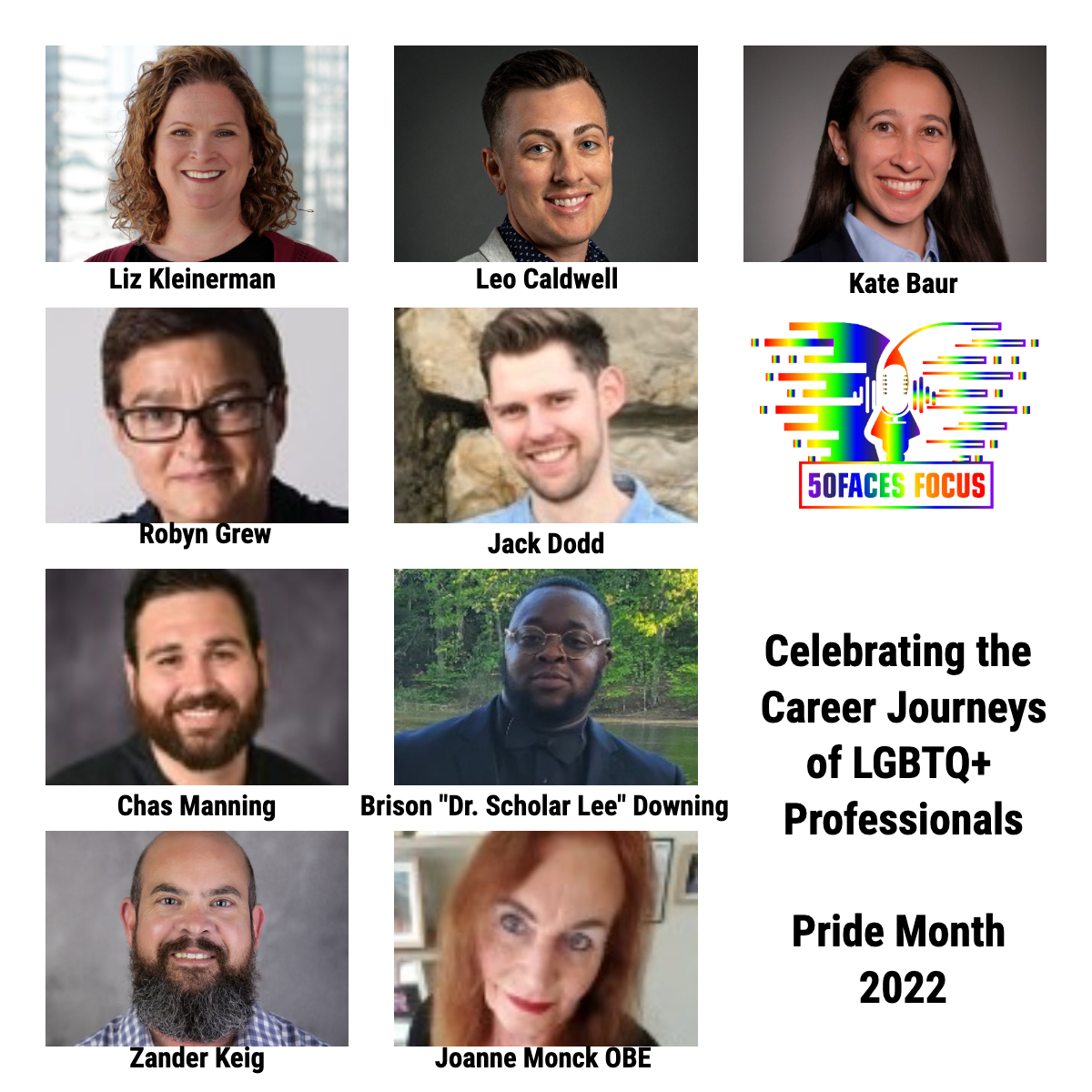 NEW
We are delighted to bring you our second Pride Special, in which we celebrate the career journeys of LGBTQ+ professionals around the world.   In this year's series we speak with a surgeon in training committed to raising awareness of the LBGTQ+ community, a finance industry COO who was once a teenage rebel, a recent recipient of an OBE award for services to the diversity an inclusion, a fixed income fund manager, a data junkie, a social worker and many more.
We talk about the challenges of coming out (sometimes over and over again), the lack of role models across professions and in medicine in particular, how advocacy is lacking in medicine too, and why nobody wins the gender wars. Tune in to hear from these 9 amazing guests:
Elizabeth Kleinerman is a Fixed Income Portfolio Manager at Wellington Management, based in Boston.  She has worked at Wellington for her entire career, and is Chair of the Advisory Board of the Wellington Foundation as well as the Founder of the firm's Pride Network and a leader of its diversity and inclusion efforts. She lives with her wife and two sons in the Boston area.
Leo Caldwell is an inclusion educator and consultant at "Empathy by Design" and an Assistant Lecturer at Ball State University School of Journalism where he teaches visual communication courses in the journalism department.  He also teaches podcasting and strategic social media communication in the graduate program at Drexel University.
Chas Manning describes himself as being passionate about people and data.  He obtained a degree in Manufacturing Engineering from Boston University and has held a series of engineering and operating roles, with some twists and turns in between. He lives with his husband Will and two dogs in the Oak Park area outside Chicago.
Brison Scholar Lee Downing, also known as Dr. Scholar Lee, who is an inspirational speaker, spiritual life coach, transformational leader and a leadership consultant based in the Atlanta, Georgia area. As a Black Man of Trans experience, he has unique insights into the challenges of transition and cloaks his guidance in a deep spirituality.
Robyn Grew is group COO and General Counsel as well as Global Head of Legal & Compliance at Man Group. Previously she worked in a number of different compliance roles at financial services firms. She lives with her wife in the NYC area and has a college aged son.
Zander Keig is a licensed clinical social worker, emotional wellness and personal growth webinar facilitator, and trans social care clinical consultant based in Central Florida.   He was named NASW National Social Worker of the Year in 2020, NASW California Social Worker of the Year in 2018, and WPATH Educator of the Year in 2020. To learn more about Zander visit his website: www.zanderkeig.net
Kate Baur is a fourth year medical student at Loyola. She lives with her fiancée in the Chicago area, however will be starting her surgical residency in Ann Arbor this June. She has a particular interest in colo-rectal surgery, in particular as anal cancer is a cancer that has a higher incidence in populations such as the LGBTQ+ population.
Jack Dodd describes himself as a human who talks about mental health. I came across him thanks to a powerful LinkedIn post he made about how boys get sad too, in which he called to normalize expressing emotion, sometimes at work. He is a corporate partnerships lead at Citizens Advice and prior to that worked in client accounts management and partnership development at Stonewall and prior to that in recruitment. I asked Jack to join me to talk about the mental health advocacy that is close to his heart.
Joanne Monck, OBE is director of global education and equality, diversity and inclusion at The Believe Foundation. She is an advocate for transgender awareness as well as domestic abuse, and last year was awarded and OBE for services to transgender equality in the 2021 New Year
This series is brought to you with the kind support of Wellington Management, one of the world's largest independent asset managers.  Wellington believes in the importance of a diverse workforce, equitable opportunities for all colleagues to reach their potential, and an inclusive culture.