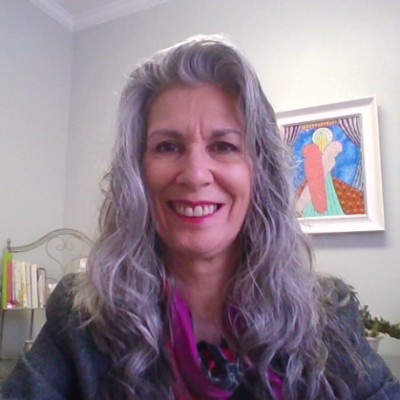 NEW
Laura LaTourette is a financial planner that describes her practice as one designed to enable LGBTQ+ folx make a plan to simplify their lives to enable them to live authentically and leave a legacy of love. Based on her own 18 acre farm in Dahlonega Georgia,  Laura has been a financial planner for over 20 years and is also a National Resource Center Ambassador for LGBT Elder Issues.
Our conversation starts with Laura's somewhat unconventional first years and her early self-advocacy and independence. She speaks about her early family life and how having a "hole in her heart" led to her finding her authentic self and coming out as a lesbian.  Now married to her wife and living her retirement dream today – she has lived on a farm where she lovingly raises llamas, grows an abundance of vegetables and posts regular dreamy landscape photos to Twitter.
Her path to financial planning was driven by her own circumstances and once there she realized the importance of providing a safe and inclusive space for clients to be their authentic selves.  She leads therefore with her membership of the LGBTQ+ community so clients know upfront and this is also a way to create more visibility and to normalize the mosaic of diversity in different sectors – in this case the financial planning one. Laura is particularly interested in elder issues – as she perceives that LGBT elders – many of whom experienced the ravages of Aids in their community in the 1980s often don't have an outlet and supportive infrastructure.
Laura has been supporter of The Fiftyfaces Podcast for some time and is kindly supporting this series, along with other members of our Rainbow Community.