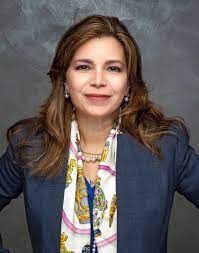 NEW
Monika Mantilla is the President and CEO of Altura Capital, which provides institutional investors and strategic partners a mechanism of investing in underserved markets including high-performing small and diverse businesses. She is also a Co-Founder and Managing Member of Small Business Community Capital. She is a Member of the Board of Directors of Los Cidrines, based in Puerto Rico and Florida as well as holding a number of other board roles.
Our conversation captures Monika's upbringing in Bogota, Colombia and her path through law and logistics into the world of investment. We dig in then to what the vision is for Altura Capital – which means "Height" as well as "dignity". Raising small business and underrepresented diverse-owned businesses to new heights with dignity. We discuss what impact means and how it is measured.
We discuss then other entities that have similar missions such as Minority Business Development Agency and the Knight Foundation has done. We end then with the importance of relationships, self-reflection and building powerful networks.
Series 3 of the 2023 Fiftyfaces Podcast is supported by Eagle Point Credit Management. Eagle Point Credit Management is a specialist investment manager principally focused on income-oriented credit investments in niche and inefficient markets. Founded by Thomas Majewski in partnership with Stone Point Capital in 2012, Eagle Point currently manages over $7.8 billion in AUM. Investment strategies pursued by the firm include collateralized loan obligations ("CLOs"), portfolio debt securities, and other opportunities across the credit universe. Currently, we believe that Eagle Point is the largest investor in CLO equity in the world and one of the largest non-bank lenders focused on providing financing solutions to credit funds. Learn more about Eagle Point at http://eaglepointcredit.com/