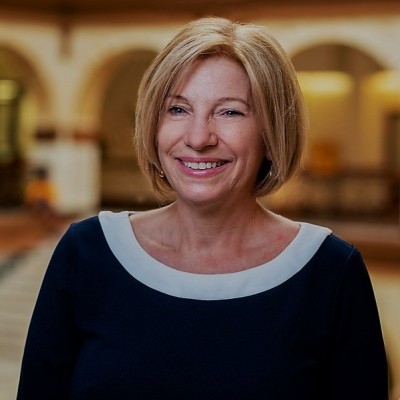 NEW
Cathy Ulozas is Chief Investment Officer at Drexel University where she has just celebrated her 13th anniversary as CIO.  She has had a long career in asset management, including stints as a bond trader and portfolio manager.
We start at the beginning of that career, trace its twists and turns and discover some of the unexpected areas that she found intense professional growth.  We start with her time in insurance and move to what she learned as a bond trader and the camaraderie she felt on the trading floor.  One unexpected turn was into a role in process improvement which after two years saved over $80 m for the bank and was an intense period of learning in areas of managing of people, implementing change and wringing efficiencies from processes.
Our conversation then turns to what is on Cathy's mind as CIO at a university today and how the investment office works.  We examine the role of a university investment office in fulfilling the mission of a university and how these can be aligned in unique opportunities.
Cathy's experience has offered her a wealth of opportunities to learn from the wisdom of others and develop her own insights, and she shares many examples of these with us at the end of the podcast.
Series 3 of the 2023 Fiftyfaces Podcast is supported by Eagle Point Credit Management. Eagle Point Credit Management is a specialist investment manager principally focused on income-oriented credit investments in niche and inefficient markets. Founded by Thomas Majewski in partnership with Stone Point Capital in 2012, Eagle Point currently manages over $7.8 billion in AUM. Investment strategies pursued by the firm include collateralized loan obligations ("CLOs"), portfolio debt securities, and other opportunities across the credit universe. Currently, we believe that Eagle Point is the largest investor in CLO equity in the world and one of the largest non-bank lenders focused on providing financing solutions to credit funds. Learn more about Eagle Point at http://eaglepointcredit.com/