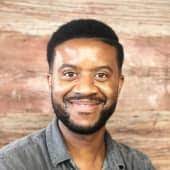 NEW
Andy Ayim, MBE is an investor and founder based in the UK, and runs an Angel Investing School designed to "teach people how to invest small tickets in start-ups effortlessly." He has run the School since January 2020, and is a venture partner and board member of numerous technology companies. Passionate about financial education and entrepreneurship, he has held been entrepreneur in residence at accelerators such as Entrepreneur First, and OneTech and spent time as Managing Director at the London Accelerator Backstage Capital, which focuses on supporting underrepresented founders.  He was awarded an MBE in 2020 for services to diversity in technology.
Our conversation starts with Andy's early interest in finance and investing and he describes how his family had to order the Financial Times specially to their local newsagent in Tottenham.  He became an entrepreneur at an early age and became fascinated by the business of investing and building a business. We trace this through his love of music and then hear about how he entered an accelerator program.  Andy describes what makes an accelerator program successful and he stresses the importance for him of building deep relationships and trust at the early stages of an entrepreneurial venture.
We turn then to the Angel Investing School and bust some myths about what it is to be an angel investor and what the curriculum taught at the school entails. We conclude with a discussion of the upcoming London Tech Week and what it offers for entrepreneurs and budding angel investors.