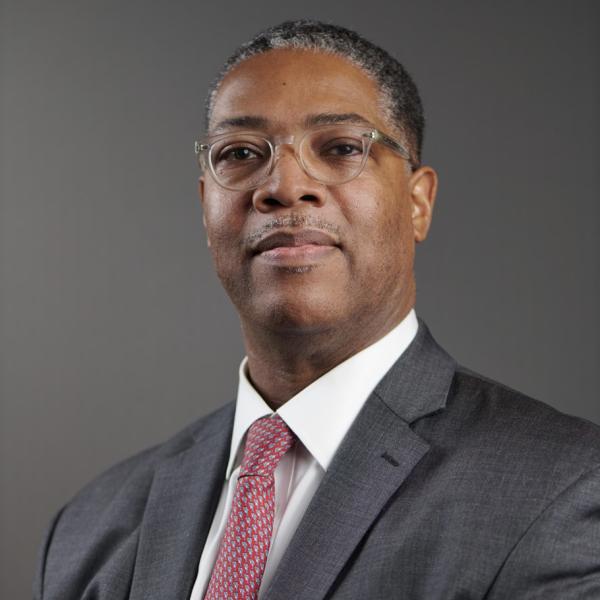 NEW
Blair Smith is Senior Director of the Center for Financial Markets at the Milken Institute, where he leads the Center's Access to Capital and strategic innovative financing initiatives to enhance economic and social impact.   Prior to joining Milken he was an adjunct professor at the Columbia Business School.
He is the former Chief Investment Officer for the Upper Manhattan Empowerment Zone Development Corporation, a CDFI and was the Founder and CEO of Promethean AB Strategies LLC, a strategic consultancy focused on helping diverse led Asset Management firms achieve their goals. He is a member of the Real Estate Executive Council and is a 2019 Council of Urban Professionals (CUP) Finance Catalyst recipient.
We start with Blair's upbringing which saw him split his time between Annapolis and Baltimore in Maryland  – a shift between big city and small town life.  He took what his friends describe as the "weedy path" into finance, starting out in journalism and ultimately moving in to impact investing.  We speak about the field of journalism and how it is evolving, and the lessons he learned there that he imported into his role in finance. We discuss then his role at the Milken Institute, and how it is set up as not just a Think Tank but at Think and Do Tank.  We dive into defining the concept of inclusive capital:
Inclusive Capital is a belief in the concept that diversity creates long term value that benefits all stakeholders. So not just businesses and investors but also employees, customers, governments and communities. The second aspect of inclusive capitalism is that it produces equitable, measurable and sustainable growth that empowers others while addressing many of society's needs. And then finally, that inclusive capitalism enables stakeholders to participate in the capital markets structure to support both the end beneficiary as well as keeping an eye on the bottom line
The Milken institute believes in convening the right people in the room.  We move to the imperative of ensuring more diversity in the workplace, not just because diverse teams perform better, but because they are likely to more nimble, more adaptable and more able to pivot two the dynamic changes happening in the workplace today.
Series 5 is sponsored by Astarte Capital Partners, an asset management firm focused on sustainable real asset sectors, acting as anchor investor and partner to specialist emerging managers. Astarte is headquartered in London with a presence in Sydney and Toronto.