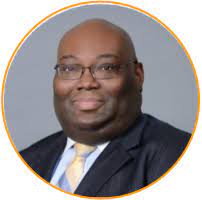 NEW
John Robinson, who is Chief Executive Officer at Bridge Capital Advisors, a firm he founded in mid 2021.  He previously was Chief Executive Officer at Consequent Capital Management and is a Board Member of Mifugo Hela, a fintech company based in Kenya.
Our conversation starts with John's childhood where he was born into a family of entrepreneurs, restaurant and business owners.  The lessons learned there in terms of hard work, risk and resilience stayed with him throughout his life.
We move then to discussing John's roles in finance and investment and how he conceived the notion of Bridge Capital Advisors.  Given his long involvement with Africa we dig in in particular to his work there as well as the gap that exists between what investors do know, and what they should know about opportunities in the region.
Series 3 is brought to you with the kind support of Federated Hermes, Inc., a leading global investment manager. Guided by their conviction that responsible investing is the best way to create wealth over the long term, their investment solutions span equity, fixed-income, alternative/private markets, multi-asset and liquidity strategies and a range of separately managed accounts, distributed through intermediaries worldwide.