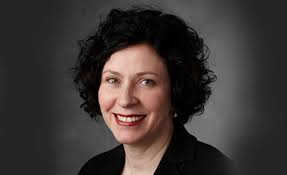 NEW
Nancy Stern is CEO and board member at Allston Holdings LLC. She has had a 27 year career starting as a lawyer and transitioning to a financial and business oversight role. In her latest role, which saw her assume the CEO position in 2020, she led a successful sale of that company that closed in 2021. Nancy holds a number of board roles. She was the recipient of the Woman of Achievement Award granted by the anti Defamation League in 2019.
We start with reflecting on how a summer position in a family law firm at the age of 15 opened Nancy's eyes to the possibilities of studying law, and the skills that she found were instrumental in progressing through a traditional law firm structure.  She then moved to an General Counsel role at a company and we talk through that transition, and then the even greater leap to a CEO function.
Our conversation spends some time looking at the traits that lawyers have that translate well into executive careers – the importance of building risk tolerance and the role that networking plays in building sustainable career paths.
We move then to her various executive and community roles – and ask what makes an effective Board director (it is "nose in, fingers out"), and talk about what drives Nancy to give back to both her own community and the legal profession.
This series is brought to you with the kind support of Eversheds Sutherland.  As a global top 10 law firm, Eversheds Sutherland provides legal services to a global client base. With more than 3,000 lawyers, Eversheds Sutherland operates in over 70 offices in more than 30 countries across Africa, Asia, Europe, the Middle East and the United States.
The firm recognises that having diverse talent across its business brings many benefits. It is committed to accessing a wide range of views, perspectives and thinking in all of its teams and in this way is building a culture of inclusion, where each person feels able to be their true self at work and reach their full potential.
 
Diversity and Inclusion is fundamental to the firm's purpose of "helping our clients, our people and our communities to thrive", and 'Inclusive' is one of its five values.