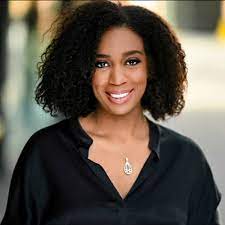 NEW
Sherrese Clarke Soares is the founder and CEO of HarbourView Equity Partners, a global investment firm focused on niche markets and esoteric investments in the media and entertainment space.  She previously was the founder CEO and Board Directly of Tempo Music.
Sherrese has had over 20 years experience in leadership roles across corporate finance with a particular focus on the communications, media and entertainment sector. She has been recognized in the Billboard Top Women in Music 2020, Change Agent List 2021 and Dealmaker List 2020.  She sits on the board of a public company, Evoqua Water Technologies, is a Member of the Board of Trustees of Carnegie Hall and the Treasurer and National Board Member of Planned Parenthood of America.
We start by discussing Sherrese's upbringing, when, as the child of immigrant parents, she learned about the "cost" of entrepreneurship.  She describes how initially it seemed very expensive to her – as if it was a luxury she could not afford.
We move to discuss her passion for music in particular, and how she blended this with her passion for finance mid-way through her career.
We discuss how she started to develop insights into this – music –  as an asset class – one that is enduring, and remarkably resilient through cycles. We spend some time discussing the characteristics of music – how we all have a soundtrack to our lives, and how our spending on music tends not to dip with economic cycles.  We look at the artists and how data can enable a group like HarbourView to detect some undiscovered gems and develop an edge in this area.
Sherrese holds a number of Board Roles across a wide range of industries and interests and we examine what it is to be successful in executing on these diverse roles, and how she allocates her time to them. Finally we examine diversity in the industry, the experience of capital raising and developing a start-up venture, first as an "intra-preneur".
This podcast is being released as a bonus in advance of our second Diverse Founders and VCs series which will be released next week.